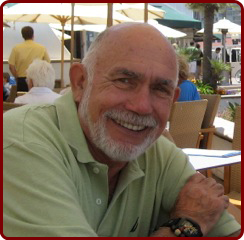 In this section, I will try to convey my passion for working with others, be it in child welfare, mental health, substance abuse or private practice.
Following graduate school at McGill University in Montreal, Canada in the 1970's, I served for several years in the Vermont Child Welfare Agency as the Director of Field Operations as well as in a instructing capacity teaching clinical skills to counseling staff of the Vermont Agency of Human Services.
During this period, I discovered my affinity for teaching and mentoring staff, especially in the core traits of a skilled helper and in personal growth. This work spanned a decade, becoming the foundation for my clinical practice. In 1987 I became a licensed therapist in the state of Vermont where I established a private practice. Six years later I moved to New Mexico continuing in private practice. Moving to the Southwest helped deepen and solidify my interest and respect for indigenous cultures, peoples and practices, most notably respect for our earth— both its physical and spiritual nature. After four years in New Mexico, I moved to San Diego where for the last fifteen years I have continued to practice and further develop my art as a psychotherapist.
I have traveled throughout the Southwest, Mexico and Peru, visiting sacred sites and studying with spiritual teachers and visionaries to better grasp the subtle nature of healing and the intrinsic connection between mind, body, emotions and spirit.
The clinical foundation of my work is rooted in the philosophy of Dr. Carl Rogers, who emphasized that healing comes from an empathic, respectful relationship and in the fundamental belief in the dignity and worth of the individual regardless of their life circumstances.
For over three decades, in addition to private practice, I have worked in a variety of mental health and substance abuse treatment settings and with a range of populations, including: children, adults, couples, families, and groups. Further, my work has included journal articles (see Articles) and conference presentations (see Blog).
The focus of my private practice is working with people who intend to overcome limitation and take charge of their lives. Another focus is teaching, mentoring and supervising graduate, post-graduate students and therapists. A third focus is working with organizational staff and leaders to create and sustain healthy, fulfilling work environments and practices.
It is a privilege to contribute to positive change in the life and wellbeing of others.